Beans and lentils are rich in beneficial phytochemicals and provide not only high nutritional value, but preventative health attributes as well.  Beans, including kidney, black, navy, and pinto as well as chickpeas (garbanzo beans), soybeans, dried peas, and lentils all have anti-aging properties.
Beans (except for soybeans), are all naturally low in fat, calories, and sodium, but high in complex carbohydrates and dietary fiber.  Beans provide an excellent source of protein which when combined with grains such as barley or oats provide all the amino acids necessary to make a complete protein.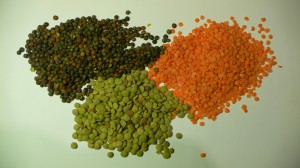 Beans and lentils have the same potent anti-inflammatory antioxidants—flavonoids and flavonals—found in tea, fruits, grapes, red wine and cocoa beans. Not only are beans and lentils one of the most nutritious foods available, they are also extremely versatile.
Please follow and like us: